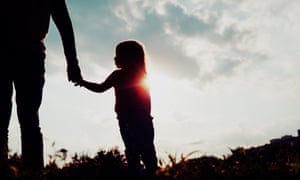 Original article sourced from The Guardian
Four charged with helping parents abduct their own children – The Guardian
Police investigation locates 10 missing children taken in contravention of family law orders.
Three men and a woman have been accused of helping parents abduct their own children across Australia in contravention of family law orders.
Detectives say as part of a two-year investigation 10 missing children have been located with a parent who had abducted them.
"Five of these are believed to be linked to this group of people," federal police assistant commissioner Debbie Platz said in a statement on Thursday.
"The actions of this group do not protect children. What it does is potentially endanger the safety and wellbeing of them."
Australian federal police investigators have searched locations in Grafton, Dubbo, Perth, Townsville and a sailing boat that News Corp Australia reports was purchased to aid the abductions.
Two men, aged 63 and 64, were due to face Grafton local court on Thursday.
It's alleged the 64-year-old was the key financier who organised for two women to abduct their children and hide them from authorities.
He is facing two counts of conspiracy to defeat justice punishable by up to 10 years in jail and deal in the proceeds of crime to the value $100,000 punishable by 15 years in jail.
The 63-year-old, who is accused of being a co-organiser, also tried to portray the fathers of the children as child abusers on social media and other public forums, federal police alleged.
He's been charged with two counts of conspiracy to defeat justice, using a carriage service to menace, harass or cause offence which carries a maximum term of three years and publishing an account of proceedings.
Arthur Ernest Doublebay, 83, of Rasmussen, appeared in Townsville local court where he was granted bail on Thursday.
Doubleday was charged with two counts with dealing in the proceeds of crime and one of aiding and abetting the publication of an account of proceedings.
He will reappear the same court on 20 December for a committal hearing.
A 78-year-old Perth woman has been served with a court attendance notice for December.
Detectives say the investigation – dubbed Operation Noetic – was ongoing and there could be more arrests to come.
Source : https://www.adelaidelegalsolutions.com.au/four-charged-helping-parents-abduct-children-guardian/