Not really. All of the vaccinated monkeys treated with the Oxford vaccine became infected when challenged, as judged by recovery of virus genomic RNA from nasal secretions. There was no difference in the amount of viral RNA detected from this site in the vaccinated monkeys as compared to the unvaccinated animals. Which is to say, all vaccinated animals were infected. This observation is in marked contrast to the results reported from Sinovac trial. At the highest dose studied, no virus was recovered from vaccinated monkeys from the throat, lung, or rectum of the vaccinated animals. 
There is a second troubling result of the Oxford paper. The titer of neutralizing antibody, as judged by inhibition of virus replication by successive serum dilutions as reported is extremely low. Typically, neutralizing antibodies in effective vaccines can be diluted by more than a thousand fold and retain activity. In these experiments the serum could be diluted only by 4 to 40 fold before neutralizing activity was lost. Again, by contrast the titer of neutralizing antibodies in the serum of those vaccinated with whole inactivated SARS-CoV-2 was high. 
NSW child-protection workers 'regularly' mislead court and needlessly take Indigenous kids: report
Details

Category: Research on Child Protection
Created: Friday, 08 November 2019 10:47
Written by Lorema Allem - The Guardian
A damning review of Facs' approach to Aboriginal families finds urgent reform is needed.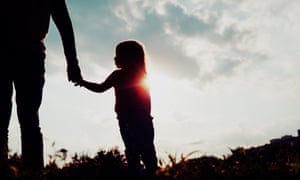 New South Wales child protection workers regularly give "misleading" evidence to the children's court, often take the most traumatic option by removing Aboriginal children – including newborns – from their families, and operate in a "closed system" that needs urgent reform to make it more transparent and child-friendly, according to a new report.
Global denial of treatment for Covid responsible for millions of deaths worldwide
Details

Category: Covid
Created: Friday, 10 September 2021 18:36
Written by Alecomm2
This is the advice of the World Health Organisation - and practically every other corporation and government in the world.  
This is not treating Covid, or even attempting to minimise it.  This is nothing.  If you wonder why so many people have died from it, consider asking your local government why those infected with Covid are denied life-saving medical attention until they are that sick they are required to be admitted to hospital - in many cases, it is much to late to do anything about the disease.
Have you ever heard of ANY disease that there is no treatment provided prior to being admitted to hospital?  No.  Because this is an absolute joke.  Apparently the ONLY treatment for Covid is listed below - OR A VACCINE.  A vaccine which cannot help you get rid of it, cannot prevent you from even catching it and cannot even prevent you from transmitting it.
Treatments:
Self-care
After exposure to someone who has COVID-19, do the following:
Call your health care provider or COVID-19 hotline to find out where and when to get a test.
Cooperate with contact-tracing procedures to stop the spread of the virus.
If testing is not available, stay home and away from others for 14 days.
While you are in quarantine, do not go to work, to school or to public places. Ask someone to bring you supplies.
Keep at least a 1-metre distance from others, even from your family members.
Wear a medical mask to protect others, including if/when you need to seek medical care.

Representative Proceedings and Complaints to HREOC

Details

Category: Representative Proceedings
Created: Saturday, 01 May 2021 10:25
Written by Administrator

6.2.3 Representative complaints to HREOC

The HREOC Act allows a representative complaint to be made pursuant to s 46P(2)(c) of the HREOC Act in the following circumstances:[75]

the class members have complaints against the same person;
all the complaints are in respect of, or arise out of, the same, similar or related circumstances; and
all the complaints give rise to a substantial common issue of law or fact.

'Representative complaint' is defined under the HREOC Act to mean 'a complaint lodged on behalf of at least one person who is not a complainant'.[76] 'Class member' is relevantly defined as 'any of the persons on whose behalf the complaint was lodged, but does not include a person who has withdrawn under s 46PC'.[77]

In making a representative complaint to HREOC, a complainant need not name all the class members, or specify how many members there are to the complaint.[78]
"ICAC exposes the NSW Legislature as the most corrupt parliament in Australian history"
Details

Created: Thursday, 28 August 2014 09:39
Written by Daily Telegraph - Miles Godfrey
Welcome to the most corrupt parliament in Australian history — the NSW Legislature.
In nine months, 11 Liberal politicians have resigned, stepped down or moved to the crossbenches amid corruption investigations. Labor's ship has been equally rat-infested, with names like Obeid, Macdonald, Kelly and Tripodi now bywords for the stink in Macquarie St.
"You'd probably find maggots if you dug the foundations," one former state MP said.
NSW's corruption shame can be traced back to 2007, when Morris Iemma won Labor's fourth successive term in government. The sense of entitlement that came with 16 years in power was irresistible to some MPs, who treated parliament as a personal fiefdom and rorted the system to benefit themselves.
Ivermectin, a potential anticancer drug derived from an antiparasitic drug
Details

Category: Ivermectin
Created: Tuesday, 21 September 2021 20:10
Written by Mingyang Tang, Xiaodong Hu, Yi Wang, Xin Yao, Wei Zhang, Chenying Yu, Fuying Cheng, Jiangyan Li and Qiang Fanga
Ivermectin has powerful antitumor effects, including the inhibition of proliferation, metastasis, and angiogenic activity, in a variety of cancer cells. This may be related to the regulation of multiple signaling pathways by ivermectin through PAK1 kinase. On the other hand, ivermectin promotes programmed cancer cell death, including apoptosis, autophagy and pyroptosis. Ivermectin induces apoptosis and autophagy is mutually regulated. Interestingly, ivermectin can also inhibit tumor stem cells and reverse multidrug resistance and exerts the optimal effect when used in combination with other chemotherapy drugs.
What is the definition of child trafficking?
Details

Category: NSW Office of Legal Services
Created: Wednesday, 07 December 2016 18:18
Written by Administrator
The Australian Federal Police state that "Human trafficking is the physical movement of people across and within borders through deceptive means, force or coercion."
Australian child protection authorities do this, and they use the services of lawyers to ensure that this happens.  Lawyers then have the protection of the state legal services commission, ie the NSW Office of Legal Services Commission - whereby they pretend that they are an oversight authority to ensure the professionalism of their lawyers. 
Up to eighty children adopted to two parents and then abused - POUND PUP LEGACY
Details

Category: Adoption Horror Stories
Created: Monday, 05 August 2019 10:56
Written by POUND PUP LEGACY files extraction
Abuse cases
This extraction contains cases of abuse of children within the child placement system.  Some of the these children have been killed, other's survived but suffered from:
In several cases the abuse was hidden from authorities under the pretext of home-schooling.  For an overview of abuse cases by location, see this map.