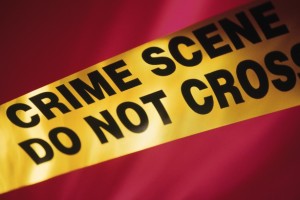 Two sisters who sued the state of New South Wales for failing to protect them from their abusive stepfather have been awarded almost $1.5 million in damages after an eight-year battle for compensation.
The women, known as TB and DC, were repeatedly raped and indecently assaulted by their stepfather when they were children in the 1970s and 1980s.
The payout marks the end of a long legal battle for the sisters, which began in 2008 when they sued the state and their former community services case worker for negligence in the NSW Supreme Court.
They claimed that despite knowing about the abuse and documenting their complaints, both the Department of Community Services (DOCS) and the officer did not report it to the police. They alleged that had the abuse been reported, they would have been protected from further abuse.
The former case worker, Carolyn Quinn, is now a high-profile child protection consultant and a former member of the NSW Carers Advisory Council.
Last year, the sisters lost their initial claim, with Justice D ruling that while the department had failed in its duty of care to report the abuse, he did not accept that the abuse continued after DOCS was first notified in 1983.
Justice Campbell ruled Ms Quinn did not owe the girls a duty of care and even if she had, she had fulfilled that duty by reporting the abuse to her superiors.
ACT child protection laws 'well short' of human rights standards, Human Rights Commissioner says
Details

Created: Wednesday, 12 February 2020 00:18
Written by Dan Jervis-Bardy - Canberra Times
The ACT's child protection laws "fall well short" of human rights standards, a Legislative Assembly inquiry has heard.
 ACT Human Rights commissioner Helen Watchirs delivered the damning assessment during evidence to the Assembly's inquiry into information sharing in the territory's child protection system. 
The inquiry was sparked by the ACT government's wrongful removal of five Aboriginal children from their mother in 2013. The case was settled in court early last year, ending the mother's five-year battle to have her children returned to her care. 
Report shows improvements to state's child protection system
Details

Created: Thursday, 23 January 2020 22:00
Written by Di Farmer - The DIShonourable Minister for Child Safety Queensland
Minister for Child Safety, Youth and Women and Minister for the Prevention of Domestic and Family Violence
The Honourable Di Farmer
[This is the same woman who sat idly by as the Watter Twins were sent back to live with the man they identified as their rapist.  The same woman who ignored the pleas and the testimony of Australia's most prominent child sexual abuse expert, Professor Freda Briggs and blocked the emails of other advocates who were desperately trying to have the voices of two innocent children who were being regularly brutally assaulted in the "care" of their father - whom was awarded full-time custody of these kids after their continued disclosures of sexual assaults went unheard by all those tasked with protecting them from harm.  And you really think this thing could actually accomplish any positive changes, when she couldn't even protect two kids let alone ten thousand.]
Queensland's child protection reform program is seeing results with the latest Report on Government Services (RoGs) showing encouraging signs that Queensland's reforms are working.
Secret files show DoCS visits to at-risk kids have decreased
Details

Created: Sunday, 09 January 2011 11:53
Written by The Sunday Telegraph
Murdered woman's family blame government department for her horrific death
Details

Created: Monday, 09 September 2019 00:13
Written by Daile Cross - WA Today
The family of a young West Australian woman killed by her ex-partner says decisions made by officers of a government department contributed to her tragic death.
Charlotte was a 19-year-old woman caught in a vicious cycle of abuse at the hands of her partner.
Foster carer charged with assaulting kids
Details

Created: Friday, 17 January 2014 12:21
Written by Herald Sun
A 77-YEAR-OLD foster carer on the NSW north coast has been arrested and charged with indecently assaulting three children in his care.
The man was arrested at his home in Lennox Head on Wednesday and is accused of indecently assaulting three children previously in his care between 2009 and 2011.
Foster carer arrested and charged for physically abusing children - near Newcastle
Details

Created: Monday, 13 January 2014 17:18
Written by NSW Police Media Release
Child Abuse Squad detectives have arrested and charged a woman for physically assaulting three children in her care.
Last Friday (10 January 2014), police were informed that three children housed in foster care in the Lake Macquarie area were suffering from a number of physical injuries.
The children – two boys, aged 6 and 7, and a girl aged 5 – had obvious bruising on various parts of their bodies.
Queensland's billion-dollar child safety bill
Details

Created: Monday, 21 January 2019 21:34
Written by Felicity Caldwell - Brisbane Times
The Queensland government spent more than $1 billion last year to save children from neglect and abuse.
But almost 6000 youth aged up to 17 years of age were still sadly the subject of substantiated complaints to Child Safety in 2017-18.