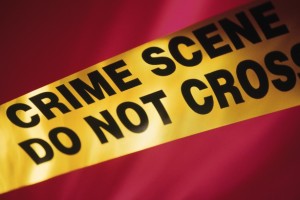 Two sisters who sued the state of New South Wales for failing to protect them from their abusive stepfather have been awarded almost $1.5 million in damages after an eight-year battle for compensation.
The women, known as TB and DC, were repeatedly raped and indecently assaulted by their stepfather when they were children in the 1970s and 1980s.
The payout marks the end of a long legal battle for the sisters, which began in 2008 when they sued the state and their former community services case worker for negligence in the NSW Supreme Court.
They claimed that despite knowing about the abuse and documenting their complaints, both the Department of Community Services (DOCS) and the officer did not report it to the police. They alleged that had the abuse been reported, they would have been protected from further abuse.
The former case worker, Carolyn Quinn, is now a high-profile child protection consultant and a former member of the NSW Carers Advisory Council.
Last year, the sisters lost their initial claim, with Justice D ruling that while the department had failed in its duty of care to report the abuse, he did not accept that the abuse continued after DOCS was first notified in 1983.
Justice Campbell ruled Ms Quinn did not owe the girls a duty of care and even if she had, she had fulfilled that duty by reporting the abuse to her superiors.
MOTHER'S NIGHTMARE: Mum who let her two kids sleep in her bed has them taken away and put up for adoption
Details

Created: Monday, 13 February 2017 22:11
Written by Guy Birchall - The Sun UK
Social workers raised concerns about the boys, both aged under four, after they spotted bruising on the lads'.
A MUM who let her two kids sleep in her bed has had them taken off her and put up for adoption by a judge.
Social workers raised concerns about the boys, both aged under four, after they spotted bruising on the lads. A mum who allowed her two young boys to sleep in the same bed as her has had them removed from her care.  Judge Peter Greene said the children's mother had failed to act on advice about "co-sleeping" from childcare professionals and disregarded advice about feeding.
Judge Greene said proceedings began after the older boy's leg was bruised when he was a few months old.  The judge had concluded that the bruising had been "inflicted by the (boys' father) but unintentionally as a result of using excessive force".  He had also concluded that the boys' mother was "was ignoring advice against co-sleeping".  Social workers had been told to supervise and support the family.  Professionals had then become concerned about the younger boy.  Checks revealed bruises and a broken wrist when he was months old.
Complaints fell on deaf ears at state agency ahead of foster parent's arrest, sources tell WBRZ
Editors notes:

Why did they let a single man who's never been married, who requested only girls of a certain age, allow this to happen? How is that not a red flag?" Anderson. https://www.wafb.com/2019/02/14/volunteer-religion-teacher-accused-indecent-behavior-with-juveniles-sexual-battery/ https://www.wbrz.com/news/after-foster-parent-s-arrest-and-wbrz-report-lawmaker-calls-for-investigation/ https://www.wbrz.com/news/neighbors-on-edge-as-accused-child-molester-released-from-jail/ https://www.wbrz.com/news/former-foster-dad-accused-of-inappropriate-contact-with-children-released-from-jail/

Abusers job or title::

Foster carer male
Details

Created: Thursday, 14 February 2019 23:39
Written by Trey Schmaltz and Sydney Kern - WBRZ
GONZALES – Once again, the state agency overseeing the welfare and safety of children, finds itself at the center of allegations of not doing enough to protect the most innocent.
Thursday, WBRZ was first to report on the arrest of a foster parent in Ascension Parish. Jerry Oubre was booked into the Ascension Parish jail on sexual battery and indecent behavior with juveniles charges. He is being held without bond.
Oubre, a state foster parent, was able to avoid any "red flags," the head of the Louisiana Department of Children and Family Services said in an interview with WBRZ.
Outrage quickly followed, though, from people who are close to Oubre, who said they filed complaints directly to the DCFS.
"...I reported this… almost two years to the date," a woman wrote in an email to DCFS and obtained by WBRZ. The woman emailed the child advocacy department after learning of Oubre's arrest from WBRZ.
Abuser Name or Alias::

Jerry Oubre

Type of Abuse::

Sexual

Matter Resolved?:

Ongoing
ACLU of Illinois reacts to 35 DCFS employees accused of falsifying reports and testimony since 2014
Details

Created: Wednesday, 03 April 2019 18:43
Written by Alecomm2
A recent media investigation looked at the past five years of Inspector General reports on the Illinois Department of Children and Family Services (DCFS) and found 35 employees had actions taken against them for either falsifying information or falsely testifying in court.