'Reopen investigation into Westminster pedophile whistleblower deaths' – MP
Details

Category: Paedophile Rings
Created: Tuesday, 23 December 2014 00:02
Written by Reuters Thompson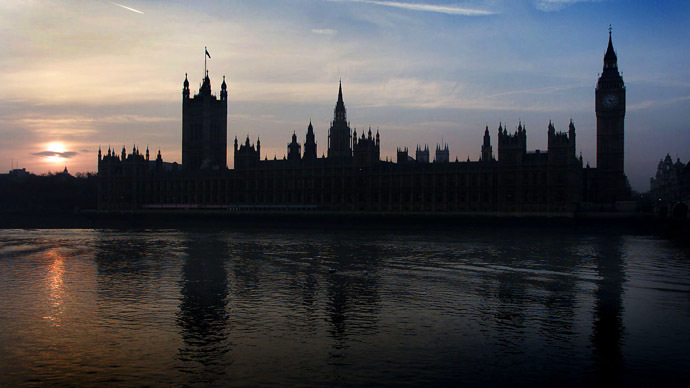 Reuters/Russell Boyce © ReutersA Labour MP has demanded the government reopen an investigation into the suspicious deaths of two whistleblowers he believes were in possession of significant evidence relating to historic child sex abuse, which infiltrated the heart of Westminster.
John Mann, a Labour MP for Bassetlaw, has urged Home Secretary Theresa May to address state secrecy shrouding these allegations.
Mann believes the Official Secrets Act is obstructing ex-Special Branch police officials from stepping forward with vital information relating to sordid allegations regarding a child sex abuse ring affiliated with powerful Westminster elite figures throughout the 1970s and 1980s.
"There are former police officers, especially Special Branch officers, some of whom have contacted me, who do have significant information, and, if the Official Secrets Act restrictions are lifted on them, [they] will be far more willing to come forward and divulge that information," he said.
Commenting on the culture of secrecy, Labour MP Simon Danczuk warned that the government's actions appeared to indicate it didn't wish to uncover the truth.
Danczuk made the scathing comment following May's suggestion that the beleaguered inquiry panel tasked with investigating the matter could potentially be disbanded and replaced.
Danczuk stressed the victims of this historic sex abuse would likely be disgusted at the inquiry's glaring lack of progress. But Liberal Democrat MP Tessa Hunt, who revealed earlier this year she herself was abused, said she was convinced May was determined to get the state investigation back on track.
Damning evidence
Mann previously handed an extensive dossier to Scotland Yard containing allegations regarding 22 separate MPs and ex-MPs, some of whom are still active in government.
Commenting on its contents, the Labour MP emphasized 13 ex-ministers were on a list handed to the team that investigated alleged child abuse in children's homes in Lambeth, South London.
With regards the whistleblowers' unexplained deaths, Mann said the men in question are thought to have been planning to hand over important information about child abuse to the Metropolitan Police.
One of the whistleblowers, Bulic Forsythe, worked as a council official. His body was discovered in a burnt out apartment in 1993.
Prior to his death, Forsythe had pledged to expose a pedophile ring allegedly linked to a Labour politician who later became a minister in the Blair administration.
He allegedly informed a witness he thought vulnerable children were being assaulted by an organized pedophile gang at a children's care home, said to have been frequented by the Labour politician.
Days later, however, the 42-year-old was violently beaten to death and his flat subsequently set ablaze.
The other whistleblower was a caretaker from Lambeth, who perished as a result of a suspected arson attack several years before this. Mann said on Monday the caretaker "was providing information and tapes relating to sex abuse and sex parties" prior to his death.
"What I want to see is both those suspicious deaths reinvestigated because what links them together were people who in essence were blowing the whistle on child abuse,"the Labour MP told Sky News.
The two men's deaths were "undoubtedly linked to child abuse and potentially linked into the wider scandal," he added.
Last week, May indicated the government may shift its approach to the child abuse inquiry when she informed MPs she wanted the wide-scale state investigation into the matter to be given supplementary powers.
Earlier this month, it emerged the Metropolitan Police are investigating the suspected murder of three boys in relation to the so-called Westminster pedophile ring, which allegedly abused boys during the 1970s and 80s.
Much of the evidence was given by one alleged victim, known as Nick.
Nick said he was abused at high-profile parties and events between the ages of seven and 16 at various London locations, including a flat in Dolphin Square, Pimlico.
No details of the murder inquiries have been released. Officers are also exploring the possibility that boys were abused at other locations in London, including military establishments.
Aside from the murders, reports suggest the inquiry is examining five separate pedophile rings, which operated at the heart of Westminster and included many "highly influential" figures.
Source : https://www.rt.com/uk/217051-child-abuse-whistleblowers-deaths/