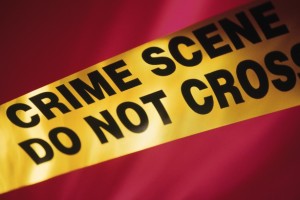 Two sisters who sued the state of New South Wales for failing to protect them from their abusive stepfather have been awarded almost $1.5 million in damages after an eight-year battle for compensation.
The women, known as TB and DC, were repeatedly raped and indecently assaulted by their stepfather when they were children in the 1970s and 1980s.
The payout marks the end of a long legal battle for the sisters, which began in 2008 when they sued the state and their former community services case worker for negligence in the NSW Supreme Court.
They claimed that despite knowing about the abuse and documenting their complaints, both the Department of Community Services (DOCS) and the officer did not report it to the police. They alleged that had the abuse been reported, they would have been protected from further abuse.
The former case worker, Carolyn Quinn, is now a high-profile child protection consultant and a former member of the NSW Carers Advisory Council.
Last year, the sisters lost their initial claim, with Justice D ruling that while the department had failed in its duty of care to report the abuse, he did not accept that the abuse continued after DOCS was first notified in 1983.
Justice Campbell ruled Ms Quinn did not owe the girls a duty of care and even if she had, she had fulfilled that duty by reporting the abuse to her superiors.
MOTHER'S NIGHTMARE: Mum who let her two kids sleep in her bed has them taken away and put up for adoption
Details

Created: Monday, 13 February 2017 22:11
Written by Guy Birchall - The Sun UK
Social workers raised concerns about the boys, both aged under four, after they spotted bruising on the lads'.
A MUM who let her two kids sleep in her bed has had them taken off her and put up for adoption by a judge.
Social workers raised concerns about the boys, both aged under four, after they spotted bruising on the lads. A mum who allowed her two young boys to sleep in the same bed as her has had them removed from her care.  Judge Peter Greene said the children's mother had failed to act on advice about "co-sleeping" from childcare professionals and disregarded advice about feeding.
Judge Greene said proceedings began after the older boy's leg was bruised when he was a few months old.  The judge had concluded that the bruising had been "inflicted by the (boys' father) but unintentionally as a result of using excessive force".  He had also concluded that the boys' mother was "was ignoring advice against co-sleeping".  Social workers had been told to supervise and support the family.  Professionals had then become concerned about the younger boy.  Checks revealed bruises and a broken wrist when he was months old.
Bunbury DCP still rotten to the core
Details

Category: Western Australia DCP
Created: Saturday, 08 July 2017 17:46
Written by Alecomm2
Another heartbreaking story of Bunbury Child Protection now formally known as (DCPFS) Now Community Support Program (CSP).  A young woman (18), ex state ward, gave birth through induction yesterday, to a beautiful healthy baby girl. Her home full of appropriate furniture, rent up to date, bills covered and everything necessary plus more, purchased for he bundle of joy. Her partner bought a car, has his license and works.
What could possibly go wrong?
CSP told her for 9 month's, she would get to keep her baby and no concerns have been raised.  The young mother formed a strong bond with her daughter during her pregnancy.  Yesterday, once her daughter was delivered safe and sound, CSP took the infant, just hours old. 
Another Government sanctioned kidnapping...  With no ability for this mother to prove parenting capacity, and no transparency or accountability by the Bunbury department of CSP, she now grieves...  Her heart is broken.  Her own child now a victim of this criminal organization due to system failures...  Knowing the lies and falsified records of child protection WA, the fabrications just to secure the next UNIT (the child) to barter with and for government funding, the fraud and false criminal convictions, the re-victimization of victims and much more...
Missing and Forgotten: Thousands of foster kids kicked out of the system
Details

Category: Children disappearing in fostercare
Created: Wednesday, 23 May 2018 19:06
Written by Eric Rasmussen and Erin Smith -
Child welfare workers across the country have kicked thousands of missing foster care children out of the system – including one child as young as 9-years-old, a review by 25 Investigates uncovered.
Since 2000, federal records show child welfare agencies across the country closed the cases of more than 53,000 foster kids listed as "runaway" and at least another 61,000 children listed as "missing."
A nationwide investigation with Atlanta sister station WSB also uncovered a patchwork of policies with some states able to close a missing child's case after just a few months, while others have policies on the books to keep missing cases open until the child turns 21.
Arizona and New Jersey allow child welfare workers to close a case if the child has been missing for at least six months.
Illinois closed the case of a missing 9-year-old foster child in 2016. State officials said the case was closed after six months with court approval. Illinois said it opened a new investigation nearly a year later and found the child, who is now in foster care.
Georgia eliminated its policy in 2016 that allowed the state to close the cases of children who are missing for a prolonged period. But officials there now admit to WSB that more than 50 cases of missing foster kids have been closed since that policy was eliminated.
Many states have policies for what to do when a missing foster child returns to state care, but a vast number don't specifically address what steps to take when a child remains missing.
For years, Massachusetts DCF has been telling the feds it hasn't closed a single case of a foster kid who's missing, but researchers, child advocates and a review by 25 Investigates found otherwise.
MP Gabrielle Upton, NSW FACS minister is silencing parents when kids go missing in foster care
Details

Category: Children disappearing in fostercare
Created: Friday, 03 October 2014 12:11
Written by Alecomm2
Rumour has it, that the most recent three year old child being plastered all over the media as missing has actually gone missing from his foster care placement, and that Gabrielle Upton has attempted to use a media gag on people who want to tell the truth about this child.  Many of us were wondering why there have been no specifics about the case, for example, nothing has been mentioned about the childs family - and this is why. 
Now the media are being forced to lie (so to speak) because they already released the name and photo of the child referred to ... and are saying that the child went missing from his grandmothers (when it wasn't).  How cruel a woman could be, that she would use her powers, to prevent a family who have already experienced the horrors of child protection, from being able to discuss the fact that their toddler has mysteriously disappeared from the foster placement.
Subcategories
Caseworker confessions

Article Count:

1

Child abuse industry advocates

To date, that we are aware of there has been three Georgian senators murdered to cover up child protective services crimes by the state.  These are Senator Nancy Schaeffer and her husband, Senator Robert Brown, Senator Bobby Franklin.  Then former marine turned child abuse industry documentarian Bill Bowen died, followed later by Martin Burns.  Another year later a former foster child Ashley Harris disappeared two days after releasing youtube videos detailing the corruption by Santa Clara County caseworkers and judges.

Given the untimely deaths of child abuse industry advocates, we are now dedicating a section to our still alive advocates.  We pray for their safety and that of their families whilst getting their hands dirty in an effort to save our innocent families from fate of the state.

Article Count:

14

Children in residential care facilities Australia

Article Count:

6

Children placed at risk by caseworkers

Everyday state child protection authorities knowingly place innocent children with sex offenders, murderers, bank robbers and known child abusers.  They refuse to intervene in family law matters when they should be protecting children, because they cannot be bothered taking the time to really protect a child.  Part of the blame lays on the oversight authorities because they blatantly refuse to prosecute workers who practise unethical and unlawful work ethics, in fact we are unable to find one single case in the past two decades.

Article Count:

3

Children who were raped and beaten in foster care

Article Count:

9

Children abused in residential care facilities

Article Count:

7

Children disappearing in fostercare

Article Count:

17

Child abuse industry deaths

Article Count:

24

Child abuse industry deaths in Australia

Article Count:

9

Child abuse industry deaths in Canada

Article Count:

3

Child abuse industry deaths the US

Article Count:

8

Mothers who died because of Child Protection

This section is dedicated to the mothers who lost their lives because of the torture to themselves and their children at the hands of the state child protection authorities. 

Mothers in every state in Australia have been unnecessarily lost dir to there being no rules or laws that child protection are forced to abide by. 

Innocent children are being drugged, raped and murdered under the care of the state, whilst child protection workets turn a blind eye - because it doesn't suit their agenda or the "perfect" family they created to make up for their own mesed up childhoods.  

How many more mothers have to die at the hands of child protection before the government acknowledges what is happening. 

Article Count:

2

Child protection media articles

Many newspaper articles relating to child protection disappear.  This section is designed to keep an archive of relevant articles, so that even when they do go missing, there is evidence that the article did once exist.  Registered users can upload relevant child protection media or newspaper articles to this section, to assist with the archiving of records the government wants to see gone.

Article Count:

71

Child protection propaganda

Article Count:

11

Child protection statistics

Article Count:

14

Ex-wards and the child abuse industry

Article Count:

5

DOCS Information

Article Count:

16

In Home Care Fraud

Article Count:

6

Medical kidnap of children by the state for profit

Medical kidnapping is part of a larger problem of State-sponsored child kidnapping. State-sponsored kidnapping is where the State steps in and decides that they know what is best for a child or group of children within a family, and then removes the children without any formal charges being brought against the parents. The parents lose their children immediately, often without any warrant being issued by a judge. They are assumed guilty by social services of something worthy of losing their children, usually with no formal charges filed in a court of law, and no trial by a jury of peers as is afforded by the Constitution of the United States of America. They must spend significant resources to try and get their children back from a family court system that is cloaked in secrecy with little to no accountability. Sometimes the parents are able to get their children back, but sometimes they do not, and the children are adopted out. Even in the instances where the children are allowed to return home to their parents, they are severely traumatized.

Source : http://medicalkidnap.com/2016/03/02/medical-kidnapping-a-threat-to-every-child-in-america-today/

Article Count:

2

Outrageous child protection removals

Article Count:

1

Rallies / Meetings / Protests

Article Count:

8

Research on Child Protection

Article Count:

8

Section 90

Article Count:

5

Schools covering up child sexual abuse

Article Count:

2

Statutory child protection

Article Count:

99

Proposed Child Protection Legislation Amendment Bill

Article Count:

2

International Child Protection

Article Count:

33

International Cases

Article Count:

5

Canadian Child Protection Services

Manmeet Bhullar says no enquiry is needed. Manmeet Bhullar, who will take over the portfolio when the newly shuffled cabinet is sworn in next week, said Wednesday December 18 2013 he doesn't see the need to hold an independent public inquiry into the matter, as demanded by all three opposition parties. Great concerns the 33-year-old Bhullar, who is moving from the Service Alberta portfolio, lacks the experience to shepherd Human Services, which handles child and youth issues, social programs and homelessness.

No inquiry means we do not think these children's lives matter, so much so that we can not even be bothered to look into their deaths. There are no words to describe how disgusted I am.

Whatever it takes to keep this out of the public's view. This government's actions speak far louder than their words will ever speak. People with nothing to hide DO NOT act the way these people do. They've been everything but forthcoming with information and openness.

Sources:
http://www.calgaryherald.com/minister+Bhullar+says+inquiry+into+deaths+kids+government+care+needed/9275775/story.html
http://en.wikipedia.org/wiki/Manmeet_Bhullar
https://www.facebook.com/manmeetbhullarmla (Source : http://www.advocacycanada.com/Home/AdvocacyCanadaCampaignDetails/17)

Article Count:

5

Norwegian child protection (Barnevernet)

Article Count:

3

NZ Child, Youth and Family (CPS)

Article Count:

2

USA Child Protection

Currently, Child Protective Services violates more civil rights on a daily basis then all other agencies combined, including the NSA / CIA wiretapping program.... CPS does not protect children ...

It is sickening how many children are subject to abuse, neglect and even killed at the hands of Child Protective Services. every parent should read this pdf from Connecticut DCF Watch : http://www.connecticutdcfwatch.com/8x11.pdf http://www.connecticutdcfwatch.com

Number of Cases per 100,000 children in the US

(These numbers come from The National Center on Child Abuse and Neglect in Washington (NCCAN).

Recent numbers have increased significantly for CPS

*Perpetrators of Maltreatment*

Physical Abuse CPS 160, Parents 59

Sexual Abuse CPS 112, Parents 13

Neglect CPS 410, Parents 241

Medical Neglect CPS 14 Parents 12

Fatalities CPS 6.4, Parents 1.5

Imagine that, 6.4 children die at the hands of the very agencies that are supposed to protect them and only 1.5 at the hands of parents per 100,000 children.

---

CPS perpetrates more abuse, neglect and sexual abuse, and kills more children then parents in the United States. If the citizens of this country hold CPS to the same standards that they hold parents too.

No judge should ever put another child in the hands of ANY government agency because CPS nationwide is guilty of more harm and death than any human being combined.

CPS nationwide is guilty of more human rights violations and deaths of children then the homes from which they were removed. When are the judges going to wake up and see that they are sending children to their death and a life of abuse when children are removed from safe homes based on the mere opinion of a bunch of social workers.

CHILD PROTECTIVE SERVICES, HAPPILY DESTROYING THOUSANDS OF INNOCENTFAMILIES YEARLY NATIONWIDE AND COMING TO YOU'RE HOME SOON...

BE SURE TO FIND OUT WHERE YOUR CANDIDATES STANDS ON THE ISSUE OF REFORMING OR ABOLISHING CHILD PROTECTIVE SERVICES ("MAKE YOUR CANDIDATES TAKE A STAND ON THIS ISSUE.") THEN REMEMBER TO VOTE ACCORDINGLY IF THEYARE "FAMILY UNFRIENDLY" IN THE NEXT ELECTION...(Source : http://www.parentingbanter.com/showthread.php?t=57107)

Article Count:

12

UK Child Protection

Article Count:

6

Australian child protection authorities

Article Count:

60

Tactics caseworkers will use against you

Article Count:

15

Unaccountable caseworkers

Article Count:

7

What do we want?

Article Count:

4

Cognitive Dissonance

Cognitive dissonance refers to a situation involving conflicting attitudes, beliefs or behaviors. This produces a feeling of discomfort leading to an alteration in one of the attitudes, beliefs or behaviors to reduce the discomfort and restore balance, etc.

For example, when people smoke (behavior) and they know that smoking causes cancer (cognition).

Festinger's (1957) cognitive dissonance theory suggests that we have an inner drive to hold all our attitudes and beliefs in harmony and avoid disharmony (or dissonance). This is known as the principle of cognitive consistency.

Cognitive dissonance was first investigated by Leon Festinger, arising out of a participant observation study of a cult which believed that the earth was going to be destroyed by a flood, and what happened to its members — particularly the really committed ones who had given up their homes and jobs to work for the cult — when the flood did not happen.

While fringe members were more inclined to recognize that they had made fools of themselves and to "put it down to experience," committed members were more likely to re-interpret the evidence to show that they were right all along (the earth was not destroyed because of the faithfulness of the cult members).

Saul McLeod, updated 2014

Further reading : https://www.simplypsychology.org/cognitive-dissonance.html

Article Count:

2

Child Protection Inquiries and Royal Commissions

Article Count:

5

Child Protection Truths

Article Count:

19

History of Child Protection

Article Count:

3

Child Pornography

Article Count:

2

Child Protection Lawsuits

Article Count:

17