Last Thursday activist David Compan was released from the London Park Royal Mental Health Centre. The psychiatric facility had been swamped with calls about his forced detainment there. David, plus his wife, was arrested on three occasions this month – without being charged. His apparent "crime" was daring to post Brussels common law court arrest warrants on the Queen, Cameron, former Catholic Pope Joseph Ratzinger and 27 other global elites. www.itccs.org
The present Catholic Pope Francis Bergoglio was alleged to be part of child trafficking in an international pedophile ring. Victims who were prostituted as children at the Vatican have come forward, along with survivors who alleged they were abused in international pedophile rings. Victims have also alleged sex abuse and murder of children by former Pope Ratzinger, Catholic Cardinal Bernard Alfrink of Utrecht, a second Catholic Cardinal, a French judge, Belgian priests, other members of the British Royal family and Prince Bernhard of Holland
British Politics: A List of MP's Convicted of Sex Offences....
Details

Category: Paedophiles in the system
Created: Friday, 06 September 2019 23:07
Written by Alecomm2
CONSERVATIVE PARTY:
Tory Party General election candidate, Michael Powell – Convicted and jailed for 3 years for downloading hardcore child abuse images/videos.
Michael Powell, Conservative mayor of Bridgend in south Wales from 1984 to 1985 and a Tory candidate in two General Elections, downloaded 16,600 pornographic pictures onto his home computer at his Sarn home near Bridgend.
http://news.bbc.co.uk/1/hi/special_report/392220.stm
Tory Party Councillor (Wickbar/Bristol) Roger Talboys – Convicted and jailed for 6 years for multiple sex attacks on children.
Tory Party MP (Billericay) Harvey Proctor – Stood trial for sex offences of a sadomasochistic nature against teenage boys, and was forced to resign.
(Will do a separate post)
'Reopen investigation into Westminster pedophile whistleblower deaths' – MP
Details

Category: Paedophile Rings
Created: Tuesday, 23 December 2014 00:02
Written by Reuters Thompson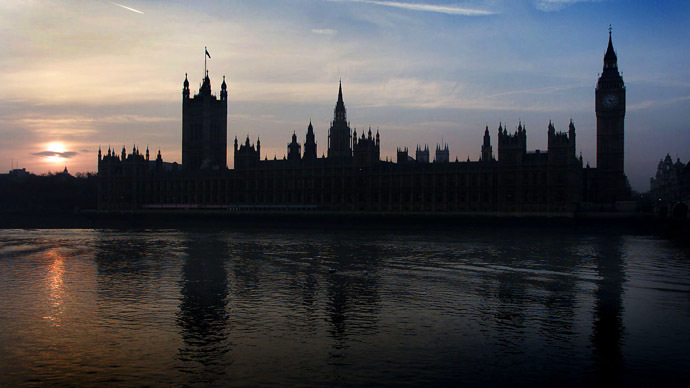 Reuters/Russell Boyce © ReutersA Labour MP has demanded the government reopen an investigation into the suspicious deaths of two whistleblowers he believes were in possession of significant evidence relating to historic child sex abuse, which infiltrated the heart of Westminster.
John Mann, a Labour MP for Bassetlaw, has urged Home Secretary Theresa May to address state secrecy shrouding these allegations.
Mann believes the Official Secrets Act is obstructing ex-Special Branch police officials from stepping forward with vital information relating to sordid allegations regarding a child sex abuse ring affiliated with powerful Westminster elite figures throughout the 1970s and 1980s.
The Jehovah's Witnesses want the Supreme Court to help them cover up sex abuse
Editors notes:

Simental, a known pedophile, was promoted within the Jehovah's Witnesses. Why did they allow him to be around children?

Abusers job or title::

Priest
Details

Category: Paedophile coverups by church and state
Created: Sunday, 11 August 2019 19:19
Written by Hemant Mehta - Friendly Athiest
While we await the Court's decision, it's worth summarizing what this is all about.
The case centers around an incident that took place on July 15, 2006.
J.W., a nine-year-old girl with Jehovah's Witness parents, was invited to her first slumber party at the home of Gilbert Simental. He had a daughter her age, so that wasn't too weird. Two other girls (sisters) were also at the party. These families all knew and trusted Simental because, while he was no longer a local Witness leader, he had spent more than a decade as an elder in the faith. He was a religious leader who stepped down, he said, to spend more time with his son. They believed him. They all respected him. It's why they allowed their girls into his home.
Abuser Name or Alias::

Gilbert Simental

Abusers Organisation::

Jehovahs Witness Church

Type of Abuse::

Sexual
Timeline: Gerald Ridsdale's decades-long trail of destruction
Details

Category: Paedophile Priests
Created: Friday, 06 September 2019 21:55
Written by Debbie Cuthbertson - The Age
The Catholic Church knew as early as 1970 that Gerald Ridsdale was a danger to children – yet it kept moving him from parish to parish, where he abused many more boys and girls, until his first conviction in 1993.
1954
Werribee Enters Corpus Christi seminary. Abuses a child at camp for disadvantaged children.
Malcolm Turnbull urged to investigation former prime minister paedophile claims by sex abuse survivors
Details

Created: Wednesday, 21 October 2015 00:57
Written by News.com.au
Child sex abuse survivors advocates have backed calls from Liberal Senator Bill Heffernan to expand the royal commission into child sex abuse.
A look back at the pedophilia scandals that Swallowed Britain whole in 2014
Details

Category: Paedophile Rings
Created: Wednesday, 31 December 2014 00:23
Written by Tim Burrows - Vice
In 2014, a series of often seemingly intertwining child sex abuse stories have engulfed the UK in what has become the biggest scandal of modern times.
DOLPHIN SQUARE, THE APARTMENT COMPLEX WHERE A SECRET RING OF POWERFUL PEDOPHILES ALLEGEDLY OPERATED FOR YEARS. PHOTO VIA FLICKR USER LYNDA
In 2014, a series of often seemingly intertwining child sex abuse stories have engulfed the UK in what has become the biggest scandal of modern times. It wouldn't be an exaggeration to say that the whole country feels duped, dirtied, and, worse, connected in some way. Culprits and alleged culprits have included celebrities, the social services and police (whose systemic failures resulted in an estimated 1,400 children being sexually exploited in the town of Rotherham between 1997 and 2013), politicians (the evidence of a pedophile ring operating within the corridors of Westminster during the 1980s is now incontrovertible after London´s Metropolitan Police described allegationsfrom an anonymous survivor as "credible and true" this month), and even employees of the Royal Family (British tabloid the Sunday People recently revealed that the House of Windsor was also implicated in abuses centered around accusations from a 16-year-old boy).
At least 40 UK politicians complicit in alleged Westminster 'pedophile ring' – report
Details

Category: Paedophile Rings
Created: Saturday, 05 July 2014 23:40
Written by Reuters Thompson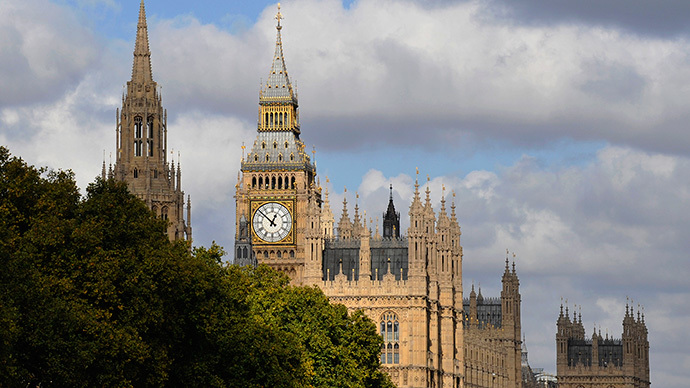 The Palace of Westminster (Reuters / Kieran Doherty).
A whistleblower who kicked off UK police pedophile probe Operation Fernbridge believes as many as 40 British MPs and peers were involved in or turned a blind eye to child abuse.
Peter Mckelvie, a retired child protection team manager, who has spent more than 20 years compiling evidence of alleged child abuse by people in authority, believes ten current and former politicians are on the list and that there is enough evidence to arrest at least one senior politician, reports the Daily Telegraph.
Liberal senator Bill Heffernan says former prime minister a suspected paedophile
Details

Created: Wednesday, 21 October 2015 00:46
Written by Jane Lee - Sydney Morning Herald
A former Australian prime minister is on a list of "alleged paedophiles" that Liberal senator Bill Heffernan claims forms part of a police document.
Senator Heffernan used a Senate estimates committee hearing on Tuesday to discuss the list of 28 people, which he said formed part of police documents that had been "signed off" by Gary Crooke, QC, the former senior counsel assisting NSW's Wood royal commission into police corruption in the 1990s. Mr Crooke declined to comment when contacted by Fairfax Media on Tuesday.
Bishop names late Tory MP Enoch Powell in child sex abuse, satanic worship scandal
Details

Category: Paedophiles in the system
Created: Monday, 30 March 2015 00:18
Written by Reuters Thompson
FILE PHOTO 23 June 1993. Enoch Powell. (Reuters) © Reuters
Powell, who died in 1998, is one of a series of high-profile figures named in a Church of England (CofE) review into historic sex abuse, which was given to Scotland Yard by the Bishop of Durham Paul Butler.
MPs linked to boys trafficked from Belfast to London, child sex abuse survivor says
Details

Category: Paedophile Rings
Created: Tuesday, 07 April 2015 23:35
Written by Reuters Thompson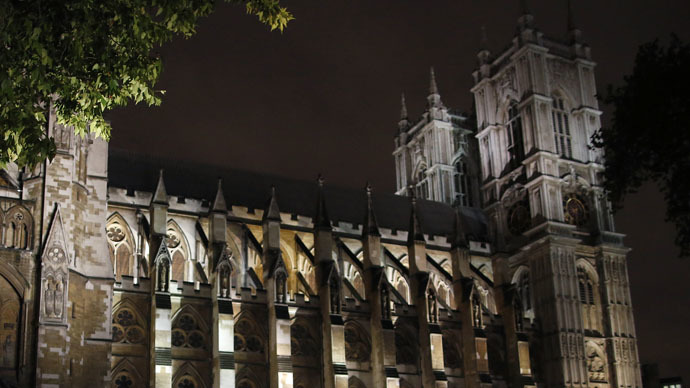 Westminster Abbey in central London (Reuters/Olivia Harris) © Reuters
Vulnerable young boys were taken from a children's care home in Belfast in the 1970s, trafficked to London and abused by powerful figures who were part of a Westminster pedophile ring, a victim has claimed.