I was hoping to make some sense of the oft-heard complaint that even where there is good evidence of child abuse, the Family Court orders the child to be placed with the abuser, or in foster care.
Eye-watering costs of family law disputes
Details

Category: Family Law Courts
Created: Friday, 04 October 2019 17:17
Written by Renee Viellaris - The Courier-Mail
And the wealthy — rich enough to fight every procedural point — are soaking up more court resources, blowing out court waiting times for low-to-middle-income Australians desperate to finalise their cases.
An appetite is building within the Federal Government to crack down on outrageous gouging by lawyers, who are being accused of getting flush from family misery.
Dad burns daughter alive in bitter custody battle
Editors notes:

Zoey Pereira, 3, burned to death by her father

Abusers job or title::

Father
Details

Category: Death by family courts
Created: Friday, 17 May 2019 09:35
Written by Mo Barnes - RollingOut.com
According to the
New York Daily News,
Pereira was in a bitter custody dispute with the child's mother Cherone Coleman, 36. Coleman allowed Zoey to visit with her father this past weekend, and now that decision will haunt her for the rest of her life.  "I always thought he was going to hurt me, I never thought he was going to hurt my daughter," the grieving mother said.
Abuser Name or Alias::

Martin Pereira

Abusers Organisation::

Family Court

Type of Abuse::

Physical, Death

Matter Resolved?:

No, Ongoing
Removal of child from good mum traceable to corrupt female police officer
Details

Category: Family Law Courts
Created: Wednesday, 09 October 2019 03:32
Written by Dee McLachlan - EIN Presswire
Two Hours on Computer
Female police officer disgraces the South Australian Police for corrupting two child abuse investigations, and acting against a child.
The child "must always be listened
to, believed, and investigated
before anything else."
— Interagency Code of Practice
ADELAIDE, SOUTH AUSTRALIA, AUSTRALIA, October 9, 2019 /EINPresswire.com/ — After a South Australian mother reported an injury on her daughter last year (2018), the female police officer that took over the investigation made no attempt to investigate the injury. The police officer (code-name 'Demeter') not only stalled and corrupted two investigations into child sexual abuse and assault, she colluded with the perpetrator.
The mother is about to release a book on her case — with the book coming out early September 2019.
We reported on this officer back in July, and again in August as further evidence was gathered to substantiate the extent of the malfeasance in this case.
Family law inquiry is no sop to Hanson. It's a deliberate move to bury previous reviews
Details

Category: Family Law Courts
Created: Thursday, 03 October 2019 11:40
Written by Jess Hill - UK Guardian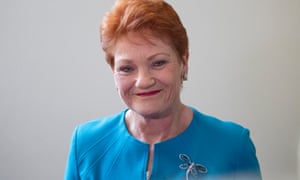 Two big inquiries have recommended sweeping changes to put children's safety – instead of parents' rights – back at the centre of the system.
At first, I presumed, like many others, that the government's recently announced inquiry into the family law system was an exercise in pure politics – a sop to Senator Pauline Hanson and her constituency of angry white men. Nothing would come of it, as nothing has come from the two big inquiries that preceded it. Another report to languish in a drawer.
But on close reading of those two inquiries – one from the House of Representatives, the other from the Australian Law Reform Commission – I see I was wrong. This new inquiry is not just cynical horse-trading. It is, I believe, a deliberate move by the government to bury the findings of the two inquiries it commissioned.
The system in a state of crisis: the reforms needed to fix family law in Australia
Details

Category: Family Law Courts
Created: Friday, 19 July 2019 22:25
Written by ABC News
The Australian family law system is to be overhauled.
Family law experts describe the current family law system "the system in a state of crisis".
Following the federal election, returning Attorney-General Christian Porter announced that his highest priority will be the structural reform of the family law courts.
What reforms are required to meet the needs of Australian families?
'My husband abused me for ten years - and HE won custody of our children'
Details

Category: Court Ordered Abuse
Created: Thursday, 03 October 2019 17:40
Written by Emily White - Lincolnshire Live UK
'I was told by countless institutions that I wouldn't lose my children - but I did'.
A woman who suffered domestic abuse for over a decade before fleeing her home has said there needs to be 'more transparency' in family courts to protect victims of domestic violence.
Emma Swann*, 40, fled from her family home, with her two daughters aged 9 and 10, to Sleaford in February last year after suffering from emotional, financial and psychological abuse that lasted for 12 years.
'A gendered trap': When mothers allege child abuse by fathers, the mothers often lose custody, study shows
Details

Category: Death by family courts
Created: Monday, 29 July 2019 01:47
Written by Samantha Schmidt -
Right: Hera McLeod weeps as she looks at pictures of her deceased son, Prince, in 2013. (Mary F. Calvert/FTWP)