Thousands of vulnerable children are magnets for paedophiles and county lines drugs gangs because councils are sending them away from friends and family, MPs have warned.
Children are being placed in "grave danger" by the very professionals who should protect them, an inquiry by the all Party Parliamentary Group (APPG) for Runaway and Missing Children and Adults found.
NSW child-protection workers 'regularly' mislead court and needlessly take Indigenous kids: report
Type of protection :

Granting release
Details

Category: Research on Child Protection
Created: Friday, 08 November 2019 10:47
Written by Lorema Allem - The Guardian
A damning review of Facs' approach to Aboriginal families finds urgent reform is needed.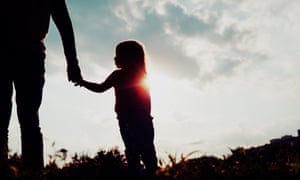 New South Wales child protection workers regularly give "misleading" evidence to the children's court, often take the most traumatic option by removing Aboriginal children – including newborns – from their families, and operate in a "closed system" that needs urgent reform to make it more transparent and child-friendly, according to a new report.
Nothing to see here? The abuse and neglect of children in care is a century-old story in Australia
Type of protection :

Granting release
Details

Category: Research on Child Protection
Created: Tuesday, 15 November 2016 20:43
Written by Katherine McFarlane Senior Lecturer in Justice Studies, Charles Sturt University via The Conversation
Last night's Four Corners program presented evidence of widespread abuse and neglect suffered by children in the out-of-home care system. Sadly, it was an all too familiar story. The Australian care system has been subject to criticism for over a century.
Children described bullying, harassment and sexual abuse inflicted by other children who share their homes. Children also described adult men preying on and sexually exploiting girls in "resi" or residential care.
There were allegations of 12-year-olds being left without adequate clothing, stable accommodation or sufficient food, abandoned by the agencies that were supposed to care for them. Private, for-profit agencies were accused of financial mismanagement and rorting of taxpayer funds.
Some of the most horrific allegations didn't make it to air, but were reserved for the digital broadcast available online immediately after the program. This included recent revelations of an alleged rape in New South Wales by UnitingCare staffers who had been entrusted with the care of 13-year-old "Girl X". The girl died from a drug overdose just weeks before she was due to give evidence against her alleged attackers.
Here is the story from a docs Hitman who couldn't handle anymore and refused to take any more of their work as a psychiatrist...
Type of protection :

Granting release
Details

Category: Child Protection Truths
Created: Tuesday, 14 January 2020 19:28
Written by Administrator
To begin, I just want you to know your words touched my heart. Secondly, my account is a pseudonym (my reason for stating this will become clear as I progress). I work as a psychologist in private practice and had the displeasure of engaging contractually with DOCS over a number years.
In that time I witnessed some of the most unethical and ill informed decision making of my entire career, inclusive of personal vendettas acted out against "difficult" parents. A few years back I refused to take on any more of their clients due to my reports being taken out of context via being cut and paste into departmental documents produced by case workers looking to make square pegs fit into round holes so as to justify their pitiful ass covering decisions and tactics.
Abuse and violence in relationships
Type of protection :

Granting release
Details

Category: Child protection propaganda
Created: Tuesday, 24 December 2019 00:03
Written by Administrator
This is a really dangerous myth as it can stop people asking for help when they need it. If you are a victim of violence or abuse you will not be punished for that. BUT it is sadly true that the available support is often not ideal and is not always easy to access.
However, to say its a fact that a victim of abuse will be deliberately punished by the system by having her (and it is almost always 'her') children taken away is wrong. If children are removed, it will be to keep them safe. However, its not hard to see how for many victims of violence, this will feel like a punishment. 
Why children in institutional care may be worse off now than they were in the 19th century
Type of protection :

Granting release
Details

Category: Research on Child Protection
Created: Monday, 22 October 2018 20:36
Written by Nell Musgrove - Senior Lecturer in History, Australian Catholic University and Diedre Michell - Senior Lecturer, University of Adelaide - via The Conversation
Prime Minister Scott Morrison's national apology to the victims of child sexual abuse was a moment of reckoning for the government – an admission of the country's failures to protect children from abuse in institutions ranging from churches and schools to orphanages and foster home.
We too often hear about child protection when there is a scandal or crisis. For young people who grow up in out-of-home care, however, we need to go beyond simply reacting to terrible incidents like these and focus more attention on whether our systems are delivering the outcomes they should on a daily basis and for the long-term benefit of young people.
Rectifying failures of the system time and again
A series of national inquiries has found that hundreds of thousands of children have suffered lifelong consequences due to the failures of the country's child protection policies.
300 families say child services wrongly accused them of abuse and unjustly stole their kids
Type of protection :

Granting release
Details

Created: Thursday, 05 December 2019 17:30
Written by Robby Soave - Reason
"It's an epidemic across our nation," one parent told NBC.